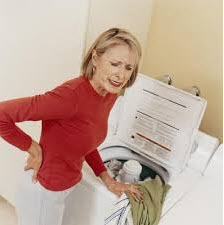 Turmeric, Arthritis's inflammation fighting arch enemy
Turmeric is often referred to as an inflammation fighting superhero. Once incorporated into your healthy diet, its effect on chronic inflammation can be remarkable.
But ... what exactly is inflammation? I think those who use the term will often assume, mistakenly, that the audience they are talking to fully understand what they are talking about. My experience tells me that that this is just not the case..... Here are a couple short video's that that do a good job explaining this phenomenon in simple terms >>  
So, now that we understand what inflammation is and that inflammation can cause or least contribute to arthritis, what can be done ? As you can hear for yourself in the video below, the Mayo Clinic is a big proponent of Turmeric as an all-natural anti-inflammatory that can help. They go further to encourage taking Turmeric in its power or natural form just as we do here at Tom & Jerry's Health food and up to 8 grams of Turmeric are considered safe (note that one regular Chocolate Tumerie from Tom & Jerry's contains approximately 2.5 grams of Turmeric while a king sized serving is 5 grams).  
 This can be true not only for Osteoarthritis ... 
but also Rheumatoid Arthritis ...
Do you think it might be time to start the habit of incorporating Turmeric into your daily nutritional regimen ?
Here are a couple technical references for those interested in taking a bit deeper dive into the science behind Inflamation, Arthritis & Turmeric.
Kuptniratsaikul V, Dajpratham P, Taechaarpornkul W, et al. Efficacy and safety of Curcuma domestica extracts compared with ibuprofen in patients with knee osteoarthritis: a multicenter study.Clin Interv Aging. 2014 Mar 20;9:451-8.
Yun JM, Jialal I, Devaraj S. Epigenetic regulation of high glucose-induced proinflammatory cytokine production in monocytes by curcumin.J Nutr Biochem. May 2011;22(5):450-458.
---
10 comments